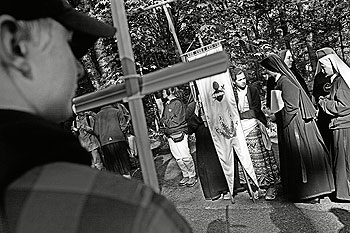 Well, then today's your lucky day.
You can thank Our Blessed and all-Immaculate Lady, St. Mary the Mother of Christ-God, whose feast -the Visitation – we celebrate today.
Thanks to your Mother, in other words, you don't have to miss the pilgrimage because you were 'a day late and a few dollars short' (again?) this year.
Besides 'alms for palms' to sponsor you, Read More