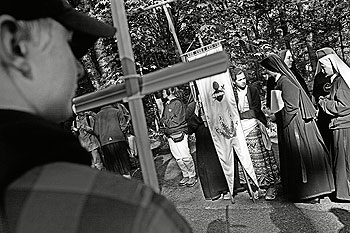 Well, then today's your lucky day.
You can thank Our Blessed and all-Pure Lady, St. Mary the Mother of Christ-God, whose feast – her holy Visitation – we (including Ss. Elizabeth & John the Forerunner, dancing for joy in utero) celebrate July 2.
Thanks to your Mother, in other words, you don't have to miss the pilgrimage because you were 'a day late and a few dollars short' (again?) this year.
Besides 'alms for palms' to sponsor you, Read More