If this one picture doesn't mean it's time to PRE-register, what thousand words will move you?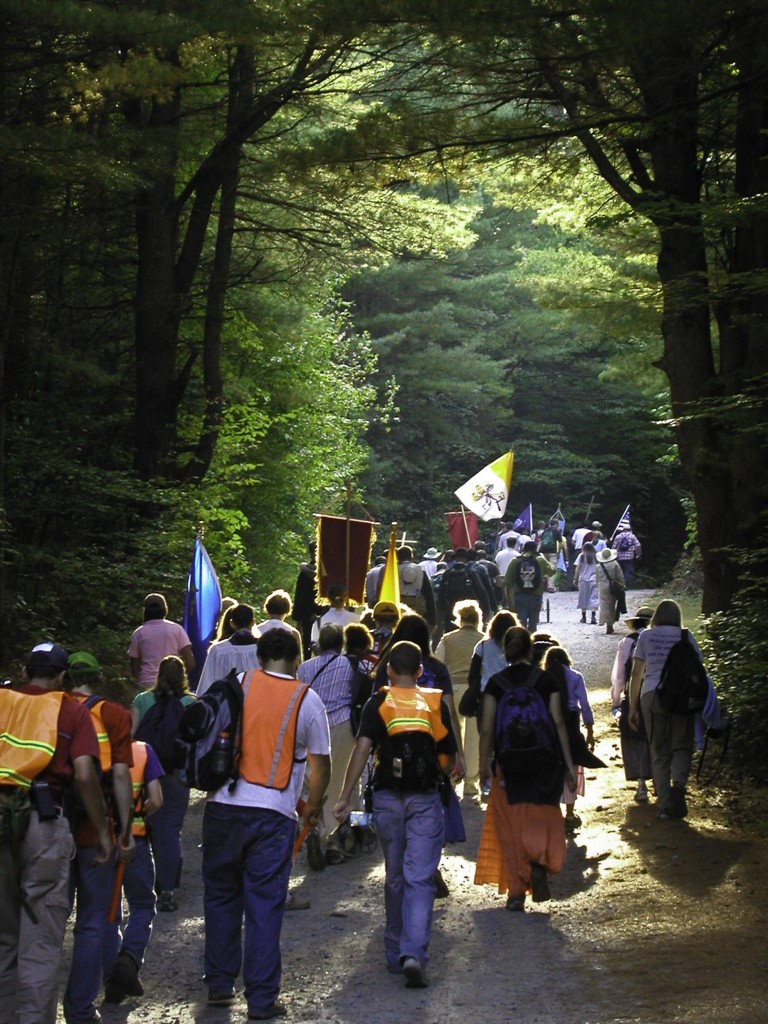 Will you join us more than one day, or Sunday only?
Even if you are unsure now, you can PRE-register to 'hold your place', and decide finally later.
It's easy, no strings attached, and takes less than three minutes.
Have you heard our own recording of the Songs of Pilgrimage? Click on the link either to request a CD (or cassette) or to listen to some of its tracks.
To register and take advantage of deep discounts still available until June 1, just click on this link.
Not sure yet you can make it? PRE-register to hold your place.
Can't make it to Auriesville? Participate from afar, by clicking here. Or, to sponsor a pilgrim — visit this page.
On this page, you can also request prayers from pilgrims and find out how to obtain a plenary indulgence by praying from home or parish. Click here.
Pilgrimage for Restoration
Come to restore. The rest will come.
18th Annual Pilgrimage for Restoration
Friday – Sunday
September 20-22, 2013