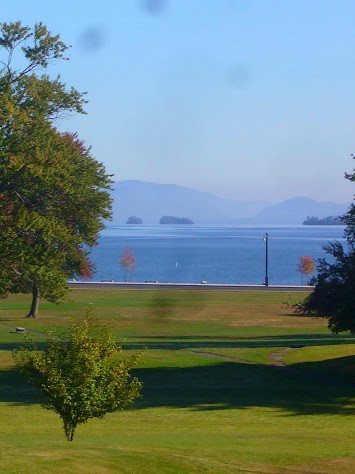 RE-LOCATED to Eastern Pennsylvania
destination – Nat'l Shrine of Our Lady of Guadalupe, in Allentown
dates remain the same
See the pilgrimage blog for updates — and pretty much every helpful detail you wish to know.
INFORMATION ON THIS PAGE DOES NOT REFLECT PLANS FOR PILGRIMAGE 2020. Check the pilgrimage blog for the address & contact information for points of arrival, rendezvous, check-in, and destination – Thursday through Sunday, 2020.
To request Thursday's shuttle service to the step-off location in Lake George Village from any of the locations numbered below (1. – 3.) simply submit this linked form to pilgrim-organizers asap after registering.
1. arrival by rail

Thursday
Amtrack stops in Amsterdam, NY.
Call 800/872-7245 for Amtrak Services.
Click here for Amtrak's website
2. arrival by air

Thursday
Schenectady County Airport
21 Airport Rd
Scotia, NY 12302
518/339-0377
– or –
Albany International Airport
737 Albany Shaker Rd
Albany, NY 12211
518/242-2200
3. arrival by automobile

Thursday
Coliseum church parking lot Auriesville Shrine – Pilgrims park there Thursday after noon, in order to retrieve vehicles Sunday after final Mass.
136 Shrine St
Auriesville (Amsterdam), NY 12010
To request the shuttle service to the step-off location in Lake George Village from any of the locations numbered above (1. – 3.), simply submit this linked form to pilgrim-organizers asap after registering, but no later than September 21.
'early-bird' check-in & accommodations

Thursday
Note well: EVERY pilgrim must check-in at Lake George Village upon arrival. All those traveling from afar are strongly advised to arrive Thursday afternoon or evening.
Check-in 16:30 – 20:30 – Check-in table is located near the public bathrooms in the campground.
The suggested campground (below) is at the site of the Friday morning Mass & step-off. Pilgrims camping there pay the State authorities manning the cashier cottage at the entrance to the campground.
(Camping fee Thursday night is not included in the registration fee. Cost is approx. $22 per campsite, NOT per camper. Six campers per site.)
Lake George Battleground Campground
2224 State Route 9
Lake George, NY 12845
518/668-3348
Check-in 21:00 – 22:30
The suggested nearby motel (below) is offered in charity by fellow-pilgrim owners for $10/pilgrim Thursday night only.
Cramer's Point Motel and Cottages
Frank & Marian Sause, fellow-pilgrims & owners
3382 Lake Shore Dr
Lake George, NY 12845-6620
518/668-2292
stay@cramerspointmotel.com
brigade formation & last-minute check-in

Friday morning
Note well: Friday morning check-in is ONLY for those arriving from afar early Friday morning, or who arrived too late Thursday to check-in.
Last minute check-in 05:45 at the "Million Dollar Beach" parking lot
EVERY pilgrim is required to form-up with his/her brigade Friday morning no later than 06:15 at the
Million Dollar Beach Parking Lot *
Beach Road
Lake George, NY 12845
* No street number is available online for the parking lot. As the map indicates, it is directly on the Lake shore, approx. 1,000 feet (in a direct line) due-east from the Mass site at the monument to St. Isaac Jogues. The coordinates of the exact location are as follow:

rendezvous points for pilgrims arriving for events Sunday-only

Sunday morning
Click here for locations & instructions.
Accommodations for pilgrims arriving for Sunday's events
Pilgrims may camp Sunday night at the Martyrs' Shrine, but there is no hook-up or water on site. Pilgrims must obtain written permission from the Pilgrimage Coordinator at the Shrine. beth.lynch@martyrshrine.org
Alternately, pilgrims drive themselves to local lodgings.
Call hotels directly for rates and directions.
Travel Port
Fultonville, NY
518/853-3411
Riverside Motel
Fultonville, NY
518/853-3314
Holiday Inn
Johnstown, NY
518/762-4686
Sunday – final destination
Our Lady's Shrine of the Martyrs (of New France)
136 Shrine Rd
Auriesville, NY