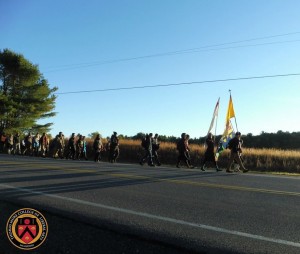 Jump-start your prayers now — for the hoped-for day of recollection for you, pilgrim-organizers, and all aspiring pilgrims.
Tentative dates are one of the following Saturdays.
January 21 or 28, or February 4
The day's spiritual exercises will, please God, take place at St. Stephen of Hungary Parish in Allentown, Pennsylvania. A Chaplain of the Pilgrimage will, we hope, direct the day's meditations.
Check back soon for details. Or better. Subscribe to this blog. As soon as we know, you'll know.