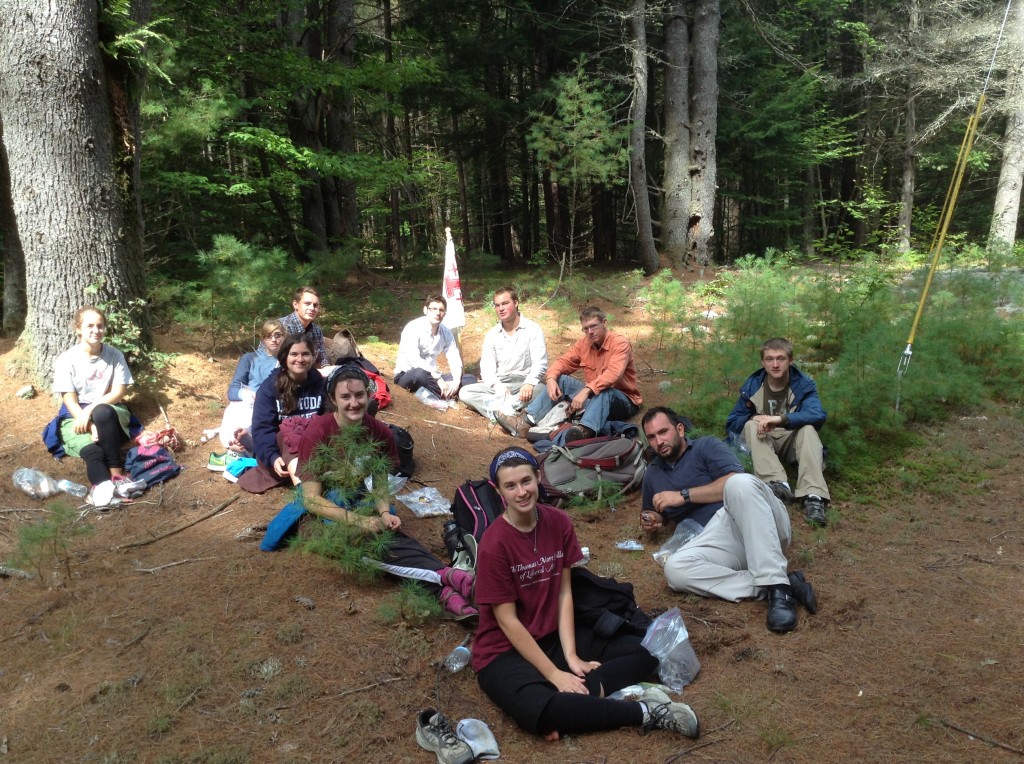 In honor of the The Blessed Virgin Mary, under her title of "Our Lady of Ransom", students can now register at cut-rate discounts until her feast on September 24.
$75 per student!
Conditions apply.
1. At least three students must register together, online, to qualify for the discount.
Both high school students and college students may avail of the discount.

2. The students must remit the fee in one transaction only — whether in one check by mail or one transaction via PayPal.

3. If via PayPal, then before Wednesday, September 27. If by mail, then it must be postmarked before Sunday, September 24 – feast of Our Lady of Ransom.
The discount is void, if the fee is presented at walk-on.
How can students afford pilgrimage, with all its expenses?
The traditional way.
Click here for an explanation.
We call it alms for palms. In short, ask benefactors to sponsor you by donating directly to you. They can also sponsor you and receive a tax-deduction when using this webform to donate to the NCCL apostolate in your name.
Questions? E-mail the Registrar, or phone 484/240-5797.
28th annual

Friday – Sunday
29 September – October 1 A.D. 2023
"Nobody makes pilgrimage alone."
"In unione orationum."
"Now is the acceptable time."
Now is the time to register to pilgrimage to Auriesville. Register on this page. It's simple and easy.
You can make pilgrimage from afar, from home or parish: obtain a plenary indulgence, sponsor a pilgrim (or two), request prayers or offer them — all from this page.
Need spiritual supplies?
Listen to and learn the Songs of Pilgrimage!